Professional Local Heating Contractor Service Morris County NJ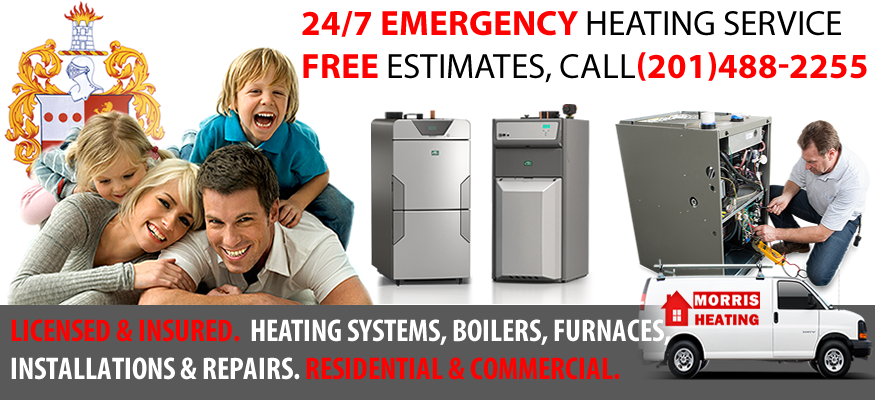 Finding a heating repair company in New Jersey is simple – depending on a professional company to repair, maintain and install any heating unit on time and within your budget is difficult. And when you are in need of virtually any residential or commercial heating services in Morris County NJ, Morris Heating is ready to undertake the job. And no matter how big or small the job might be, you can be certain that our team will exceed your expectations.
Dependable Heating & Hvac Company Morris NJ
For the past 20 years, Morris Heating has been a leading provider of home and commercial heating repairs, service and installation. Our company is family owned and operated – and has established itself as leaders in the Morris County community. We are licensed, insured and bonded in the State of New Jersey to complete any heating system repairs – from commercial HVAC systems to smaller residential units. Every member of our team undergo several background checks and have years of experience in the HVAC industry. And with every single customer interaction, quality and your safety is our top priority.
Honest, Open Communication is Our Trademark
Morris Heating takes tremendous pride in our ability to effectively communicate with our customers. This is a primary reason why our company has maintained most of our customers over the years as repeat business. From scheduling a home heating system repair, to communicating with our certified and well-trained technicians, you can be certain that you'll receive nothing but the truth, honest quotes and timely service.
Our record speaks for itself – as does our dedication to providing exceptional customer service. No matter what type of heating system repair, maintenance or installation service you might need in Morris NJ, we've got an affordable solution. For more information about how Morris Heating can take care of you – contact us today.
We look forward to serving you soon.