Professional Heating Repairs Morris County NJ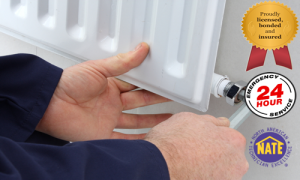 There is no replacement for experience. And when it comes to providing professional heating system repairs in Morris NJ, nobody does the job better – or more affordable than Morris Heating. With well over 20-plus years of experience in repairing, servicing and installing new heating systems in Morris County, there literally isn't a job we haven't completed. And with every customer interaction, we place an emphasis on friendly, quality, affordable and timely service every time.
Heating Repair Service & Installations
Whether you have an older boiler or furnace system in Morris or a new Energy Star® rated heating system in New Jersey, we can install any heating system. Our professional HVAC service experts excel at installing new heating systems in Morris. With every single installation job we undertake, Morris Heating will completely insure that the entire heating system is operational prior to completing the job. We'll inspect ductwork, thermostats, vents and the actual heating element for perfect operation. For more information about the heating installation services we offer in Morris NJ, contact the team at Morris Heating today.
Heating Systems Repair & Maintenance
A great way to protect your heating system in Morris County New Jersey is to instigate a complete heating maintenance program. No matter what type of system you have, Morris Heating has an affordable heating maintenance program for you. Our licensed, bonded and insured technicians will come over to your home or office building on your time schedule to ensure your heating system stays operational at peak efficiency during the entire year.
Our company is proud to say that we have gained an excellent reputation with our customers, built on trust and great customer service over the years. Our company offers extremely competitive and affordable rates suited for every household or office. We are always on time and there are no delays, no waiting time, or any such inconvenience.
For more information about all of the heating services in Morris County NJ we offer, contact our office today.
We Service The Following Towns in Morris County 24/7