We Provide Residential & Commercial Heating Services All Over Morris County Around The Clock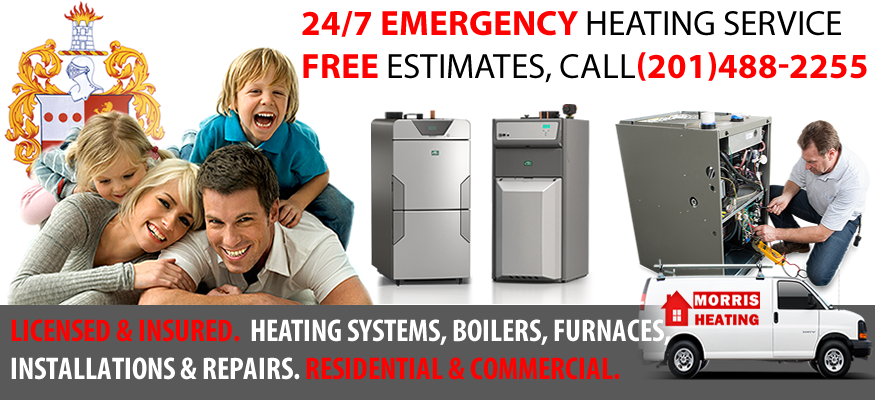 Heating Morris County NJ is the leading heating service provider in New Jersey. With over 10 years of experience in the field, our team of highly skilled and trained technicians can assist you with every problem you might have. From simple check ups and evaluations, all the way to complex repairs and maintenance's. Because we thrive to have a perfect relationship with our customers, we here at Heating Morris County NJ also provide a 24/7 emergency support. Give us a call at any time of the day and we will be there in a matter of minutes to assist you in any way we are able to.
Heating Systems Repairs, Installations And Maintenance Service
Does your heating system make unusual sounds? Does it evenly heat your whole household? If not, one of the main reasons might not be that it is actually broken. The reason might be simply that it is too old and not working at it's full potential. Old heating services are known to work at around 60-70% of it's full capacity. Meaning you pay more money for less service. You should consider getting a brand new heating system if that is the case. Replacing your old heating system could save you energy, and thus money, in the long run. Call us today and get your system checked and maintained properly.
Boiler Repairs, Furnace Repairs, Residential, Commercial, Oil to Gas Conversions, Emergency Heating