Boiler Repair Service Morris County NJ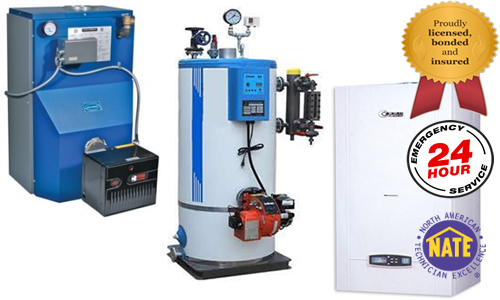 It's not uncommon for your boiler in New Jersey to act up during winter. In fact, the majority of older homes in NJ tend to experience several boiler repair issues from October through April. And if you're home or office building is experiencing a problem with the heating system and you are in need of quality boiler repair services in Morris NJ, you can depend on our team.
With well over 20 years of experience in repairing, servicing and installing boilers systems in Morris County NJ, the team at Morris Heating has a solution to your current boiler problem. From installing new boilers, servicing older systems or simply fixing the one you've had for years, no matter what the problem might be – we have an affordable solution.
Boiler Repairs
Let's face it – boiler systems are stubborn. And when the boiler inside your residential or commercial building is acting up and needs to be fixed, you can depend on Morris Heating to get the job done right. Our team of licensed, insured and bonded boiler repair specialist has the experience to work on virtually any make, model or style of boiler in Morris and surrounding counties. We often get busy with boiler repairs during the winter, but we always strive to deliver timely and affordable boiler repairs in Morris. Most importantly, we'll always place the best interest of you and your family above our needs.
Boiler Installations
When you're boiler has heated its last room, you can depend on Morris Heating to provide exceptional boiler installation services in Morris NJ. From commercial applications to residential boilers, we've literally installed them all. And with each installation in Morris, you can be certain that our family owned and operated company will provide you with factual quotes – with no hidden costs or sudden upcharges.
Boiler Maintenance
Keeping a strong boiler maintenance schedule in Morris NJ is vital to its overall longevity. This is why Morris Heating has several boiler maintenance plans to choose from. Simply contact our team of well-trained sales staff to learn more about the complete programs in boiler maintenance in Morris NJ we offer.
No matter what size of job you might have – our team at Morris Heating is ready to undertake the job – always on time – and always within your budget.
Serviced towns in Morris County NJ